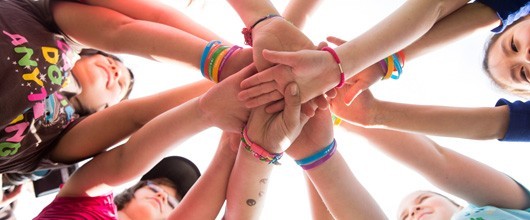 About GSHG
Girl Scouts of Historic Georgia believes in the power of every girl to change the world, and we offer a safe space for girls to take healthy risks, explore interests and connect with a powerful, supportive community of friends and mentors.
With support from dedicated adult volunteers, parents and staff, Girl Scouts of Historic Georgia delivers the Girl Scout Leadership Experience (GSLE) to over 13,000 girls and 4,466 adults in 122 counties across Georgia as well as two counties in South Carolina and one county in Alabama. Our council's footprint is more than 48,000 square miles and includes Girl Scout First Headquarters.

Girl Scouts was founded by Juliette Gordon Low on March 12, 1912 in Savannah, Georgia, and every year thousands of girls still travel to Savannah to visit Girl Scout First Headquarters and attend Girl Scout QuestFest. Other popular Girl Scout landmarks include GSUSA's Juliette Gordon Low Birthplace and Juliette's grave at Laurel Grove Cemetery North.  
As your local council, we're your partner in all things Girl Scouts, and we can't wait for you to get started! Whether you're a girl looking for fun programing, an adult who wants to make a difference in girls' lives by volunteering or a corporation, foundation, organization or individual that wants to support our good work through sponsorship or donation, you've come to the right place!
Girl Scouts of Historic Georgia is a 501(c)(3) non-profit organization. We are nonpartisan, and do not support one political party or candidate over another. Find Girl Scouts' policies about social issues here.