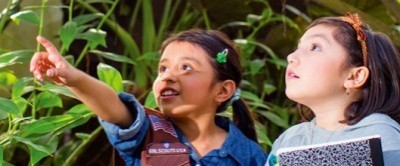 Get ready to change the world! Now Girl Scouts can earn 24 new badges that take leadership to the next level. There's never been a better time for girls to practice ambitious leadership. This year, we've added new badges in the categories of Entrepreneur, STEM Career Exploration, Automotive Engineering, and Civics.
Continue >

Try new things. Make new friends. Go on more adventures than you can count. There's a whole world of opportunities waiting for you when you're a Girl Scout! Through enriching experiences and activities, girls discover their values, connect with those who share their vision, and take action to make the world a better place. Check out all that 2020 has to offer!

Continue >


Girls Empowering Movement and GSHG
25 Aug 2020
Middle school girls across the state of Georgia are being empowered to get moving! GEM (Girls Empowering Movement) is a statewide program to improve physical activity in middle school girls by empowering them to create their own solutions to improve their short-term and long-term health.
GSHG on Justice and Racial Equality
11 Jun 2020
We may not share the same political beliefs or faith traditions, but as Girl Scouts we share common values. Each day, we work to instill in girls the fundamental values of respect for all through our program which promotes inclusion, equity, and fairness. We teach girls to speak out when they see injustice and to speak up when something is wrong.


SOCIAL MEDIA FEED