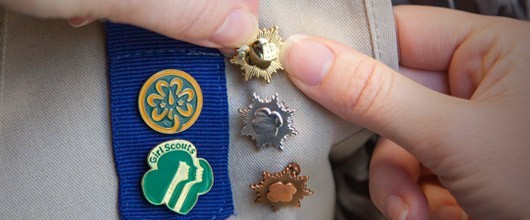 Highest Awards

2022 High Award Ceremonies
Registration links can be found above! The In Person Ceremony lists all Regions under one event; you can select the Region's event you are attending when you register!
Join us for a virtual High Awards ceremony, PLUS an in-person ceremony in your area! Our council-wide ceremony will again be virtual and take place on Sunday, May 1 at 3 PM via Zoom. This year, local areas are also hosting in-person ceremonies for the local awardees. Volunteers helped to choose the dates. 
• Athens/Gainesville: April 24
• Augusta: July 23
• Savannah: April 24
• Albany: May 1
• Columbus: April 30
• Macon: May 1
• Virtual: May 1
Need more information? Contact your local Program Manager:
• Athens: Kris Allen / kallen@gshg.org
• Augusta: Betsy Connell / bconnell@gshg.org
• Savannah: Ambria Berksteiner / aberksteiner@gshg.org
• Albany: Sandy Wingard / swingard@gshg.org
• Columbus: Betsy Connell / bconnell@gshg.org
• Macon: Haley Hall / hhall@gshg.org

Changes to the Girl Scout Silver Award and the Girl Scout Gold Award
We are pleased to announce a change in requirements for the Girl Scout Silver Award and the Girl Scout Gold Award. Girls may now do final projects that benefit the Girl Scout community.  Read the full announcement and learn more about the changes here.
-------------------------------------------------------------------------
Every Girl Scout goes above and beyond to make a difference in her community and the greater world. The skills and experiences she gains along the way set her up for special recognition through the Gold, Silver, and Bronze Awards.
All three awards give girls the chance to do big things while supporting issues they care about.
Also a given: as you earn one of Girl Scouting's highest awards, you'll change your corner of the world—and maybe even beyond. The possibilities are endless.
Want to see what others have done to earn their award? For inspiration, check out examples of Bronze, Silver, and Gold Award projects via Girl Scouts of the USA's Map It: Girls Changing the World.