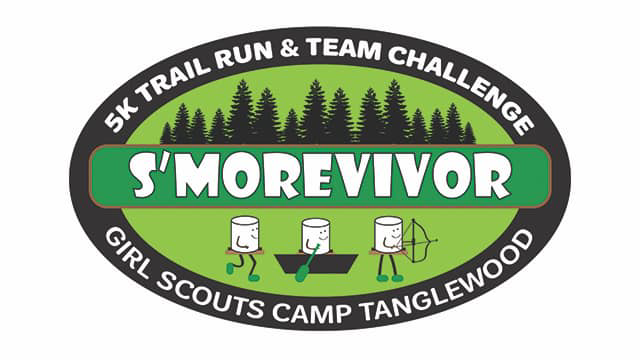 September 10, 2022
7:30AM - 1:00PM
Join sister Girl Scouts and local community members at Camp Tanglewood in Augusta for this fun day consisting of a variety of exciting activities.  You can explore the beauty of camp by running or walking in a 5k Trail Run (3.1 miles) – a two loop course through the woods on property.  You can participate in a 4-person team challenge to tackle outdoor skills at stations throughout the camp.  Challenges include activities such as canoeing, archery, bbgun shooting, s'more making and other stations that will be revealed the day of the event.  There will be food trucks for lunch and a silent auction with some fantastic items. This is a great opportunity to explore all that Camp Tanglewood has to offer.

The cost for the 5k is $30 per person and the cost for the team challenge is $125 until August 1.  After that the price increases to $35 for the 5k and $150 per team.   A team consists of 4 people – you may compete with less, but not more than 4.  At least one person on the team must be 14 years old or older. Girl Scouts can receive $5 off the registration fee for the 5k by using code GSHG-5 and $10 off the team challenge by using code GSHG-10.  You will need to include the troop number on the registration site.  Remember that prices will increase on August 1st.
If your troop would like to stay at camp on Friday night, cabins can be reserved by contacting reservations@gshg.org!
For more details or to discuss sponsorship opportunities, please contact: Sandy Helling, Community Engagement Manager
706-621-5981 or 762-383-4665 (mobile)  |  shelling@gshg.org